We have Moved!
Posted 11/16/21
We are now settled nicely in our lovely new room at 819 N. Kingshighway, Awnings Building, lower level accessed from the back of the building. We had our first meeting there on November 1st.
Please help us get the word out about our new location!
We are updating our group phone/email list in the meeting room, so if you are not getting to physical meetings at this time, please let us know if you wish to be kept on the list and any updates to your
information. (Otherwise just check and update your listing at your next meeting.)
We are in need of volunteers to fill several service positions in our group. If you are able to serve,
it is an excellent opportunity to "practice these principles in all our affairs." New officers will be voted on in December and take office in January.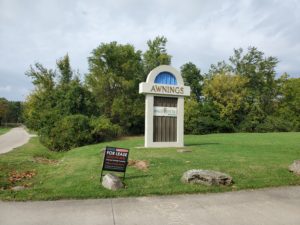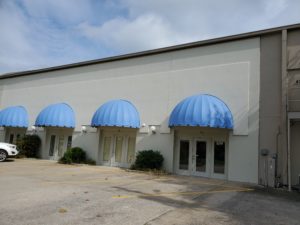 Posted 10/27/21
Our meetings tonight at 5:30 pm, tomorrow at noon and Friday at 7:00 pm. will be the last at our home of 35 years (1219 N. Kingshighway)…We will have our first business meeting in the new location (819 N. Kingshighway) on Monday, November 1 at 6:30 pm.
Thursday after the noon meeting we will be taking a few things over to our new room, cleaning, and setting things up for moving day. We'll start moving in earnest on Saturday morning. We have the moving truck rented from 8:00 until noon.
All assistance is welcome and much appreciated.
Posted 10/15/21
All meetings will continue in our old room for the rest of October.
We will be boxing things up throughout the month, and plan to move on Saturday, October 30 starting at 8:30am.
All meetings will be held in the new place beginning with the next business meeting on November 1.
The address for our new location is 819 N. Kingshighway. We will be in the lower story, accessed from the back of the building. You can turn in from Kingshighway and drive around to the back or from Maria Louise, behind Andy's Frozen Custard.